Back to all posts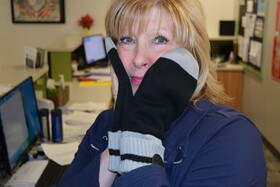 Our CLES Mitts have arrived - we have samples in the office.  Please note that the Youth Small fit large and are more adult small size.
If you pay through School Cash Online, mitts will be delivered to the students in their classrooms shortly after. Mitts can also be purchased by cash in the office
The cost is $24 per pair. 
Please note that we do not make a profit from clothing sales, this is the cost from the supplier.