Back to all posts
Posted on
Student-Led Conferences at CLES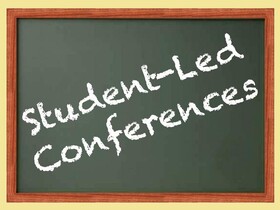 We are excited to present a Student-Led Conference format to this year's parent teacher interviews! This gives all our AMAZING children a chance to celebrate their own work and learning! Our students are so excited to show off all the skills that they have been learning to their families. 
Please call CLES to book an appointment for Tuesday, March 19 or Wednesday March 20, 4:30-7:30. Come check out our Collaborative Art Auction sale displayed in the flex area!  Also on these nights, the book fair will be open, school clothing is on sale, and lost and found is on display!
During Student Led conferences, there is childcare available in the gym for children aged 3 and over.
Here is a quick example created by the students from Mr. Lunde's class.