Back to all posts
Posted on
FOOD DRIVE, FOOD DRIVE, FOOD DRIVE! CLES Students SHOW AMAZING Citizenship!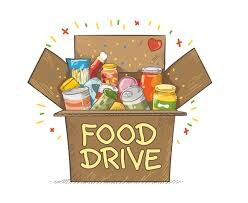 Our Grade 4M, 3W, and 2G Classroom Champions and Global Citizens worked together to create ornaments to sell at this year's Cookie Walk. Thank you to those who supported and bought their beautiful creations. They were able to raise $525! Half of the proceeds will be donated to the Food Bank. The other half will be donated to the Lakeland Humane Society. Thanks to everyone who helped out to make this happen! 
These wonderful students are now going to do a food drive to collect non perishable food items to donate to the Food Bank. This drive starts today and will go until December 12. Donations can be dropped off in your child's classroom or at the front office. 
Thank you for everyone's support!