Back to all posts
Posted on
Important Cold Weather Information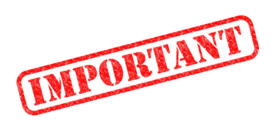 Due to extreme temperatures, all NLPS buses have been cancelled for Wednesday, January 15th.
*3BP will not be making instruments today but will the next day buses are running again.
Schools will remain open.
NLPS: Due to extreme cold, all classes and buses at all NLPS schools are cancelled today 01/15/2020. If your child will be absent, please inform their school.
If your child will be absent due to the bus cancellation, or for any other reason, please inform your child's school. You can report an absence using the School Messenger app, at go.schoolmessenger.ca or by calling your child's school directly.
Safety is our top priority and we want to make sure that all of the students who plan to come to school today arrive safely. If you do not inform your child's school of their absence, you may receive an automated attendance notification asking you to confirm they will not be at school today.
Thank you!