Back to all posts
Posted on
Winter Is Here!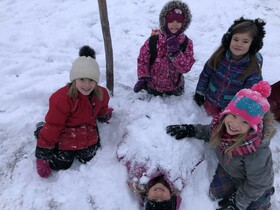 Hi everyone!

We are so excited that there is finally snow at CLES. We would like to send out a reminder that the children will be playing outside for their recesses and will need to be dressed appropriately for the weather. Students are expected to have: boots, snow pants, a jacket, mittens, and a toque. 
**Please have all clothing, including boots, labelled with your child's name!!**

Thank you so much for helping keep our kids warm and safe this winter!