Back to all posts
Posted on
Information about CLES Programming - A Message from Mrs. McKale!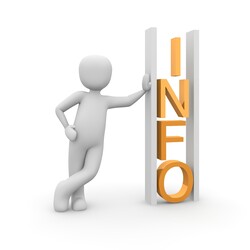 Dear Parents/Guardians,
Here are some details about how CLES teachers will be offering your child(ren) learning opportunities while students are at home. Right now you'll be able to access the CLES teacher's folder, which consists of your child's recommended assignments for this week. Weekly learning tasks will be renewed in the folder every Tuesday at 1:00 p.m. Students and parents can access these folders by following the link on our NLPS website. There is no need for a password anymore. 
Please contact your child's teacher or call the office if you have any questions. It is a new process for all of us, and we ask for patience and understanding as we navigate this distribution process.
For all of our K-4 students, there will be a maximum of 5 hours of work recommended a week.  All of the learning will have a literacy and numeracy focus, with occasional tasks given for social studies, science, art, phys.ed or music.  Teachers will be available to assist by providing students with ongoing feedback and conduct learning conversations with their students. *Please remember that teachers are on Spring Break April 6-13, and will not be posting work during this time. 
If you do not have internet access, teachers will work with families to find ways for students to access the learning tasks. (We may need some time to figure this out, but we will be in touch!)
This week, your child's teacher will ask if you have internet access, and they'll want to know what tool(s) work best for your family in order for the teacher to communicate with your child in the upcoming weeks (i.e by phone, email, Google Hangouts, etc). Teachers may also work with you to find an ideal time when a weekly check-in with your child can take place.
Remember that one of the most important things your child can do to build their academic skills is to READ, READ, READ!!!  Below are some awesome learning sites CLES students can use at home; some of these sites we have paid membership for so have fun!! 
Yours truly,
Mrs. McKale - CLES Principal
Mrs.McKale's FAVOURITE CLES learning sites:
Tumble books: 
Username:  coldlake
Password:   books
For Tumble Math
Username: coldlake
Password:  login
RAZ Kids reading (HUNDREDS of BOOKS for your child to read online!!!)
*Grades 1-4 teachers have your  child's usernames & passwords
*Teachers can give your child access to the right level of book for this site
*Comprehension activities available to check for understanding
IXL - Math
*Teachers have your child's username and password for this awesome site
*All of our Grade 2,3 and 4 kids have accounts
ExamBank
Exam Bank is a resource for Alberta students that can be used at home for K-12 students.
Username:  nlsd.cle
Password: bridge