Back to all posts
Posted on
Merry Christmas from the CLES Staff!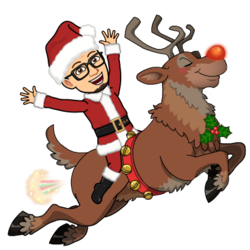 We'd like to send all of you warm season's greetings,
We know this year ends with a mixture of feelings.
Bitmojis are cute, and they look like our faces,
Cartoons and bright colours, in X'mas-y places,
We wish you a holiday of love, laughter and fun,
We'll see all of you soon, in 2021!!
Merry Christmas to ALL! 
Love the CLES Staff