Back to all posts
Posted on
Kindergarten News!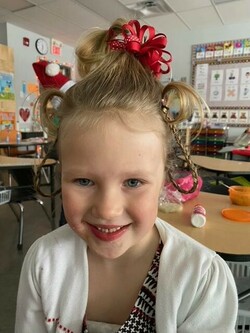 Dear Kinder Parents,
We are so excited to welcome you and your child to CLES this school year!  Here is some information that you will need to know:
If your child's last name is A-K, your child's first day of school will be Tuesday, Sept. 6.
If your child's last name is L-Z, your child's first day of school will be Wednesday, Sept. 7.
During these staggered entry days, students can enter through the front door, and your child can leave their outside shoes on. *Please do not park in the bus lanes*. You and your child can proceed to the gym and find their group colour. On the west side of the school is the Parent Drop off/Pick up area. This area can be quite busy in the morning, so we encourage parents to also park on 16th Ave (in front of the "Emma's Store") or on 8th St. (along the east side of the school). *If your child arrives on the bus they will be guided to the gym.
In the gym, on the posters, please write down how your child is getting home at the end of the day (Bus, Parent Pick Up, Happy House, Out of School Care). *For parents not at school on the first day, feel free to email us with how your child is getting home on the first day of school.
On Sept. 6 /7, students will wave goodbye to their parents in the gym, teachers will bring the students out of the gym to the kinder classrooms.
ALL Kinder students will attend school on Thursday, Sept. 8 and Friday, Sept. 9.  Parents will drop Kinder students off at the front door. All Kinder students will meet in the gym and Kinder bus kids will be guided inside.    
On Friday, Sept. 9, we will create classlists and you will get an email indicating who your child's teacher will be, and the entrance door your child will be using for the rest of the year.
On Monday, Sept. 12, you are welcome to walk your child into the school and visit your child's classroom.
Please have your Kinder child at school no earlier than 8:15. School begins at 8:30am. Dismissal for students who are picked up is 3:10pm. Bus students are dismissed at 3:15, along with students in Happy House, Out of School Care, and those walking home.
School Supplies have been purchased for your child, along with their agenda, and there is a social fund - please pay for these items on SchoolCash ($55 total).
The only items your child needs to bring to school is a) lunch kit with healthy snacks b) labeled ziplock bag with a change of clothes  c) labeled shoes with non-marking grip, that they can put on independently  d) labeled waterbottle e) labeled backpack
Here is our CLES School Calendar and some info regarding illness Too Sick For School
Please fill out the Google Form for your Kinder child that was sent by email.
We are excited to meet you all!! If you have any questions before the first day of Kindergarten, feel free to email one of us from the Kinder Teaching Team and we'd be happy to help - or call the school office 780-639-3107. 
See you soon!!
Apryl Lindberg-Perry (KP) apryl.lindbergperry@nlsd.ab.ca
Jamie Wilkinson (KW)  jamie.wilkinson@nlsd.ab.ca
Natalie Ogrodiuk-Whaley (KO) natalie.ogrodiukwhaley@nlsd.ab.ca