Back to all posts
Posted on
A Message From Your Principal!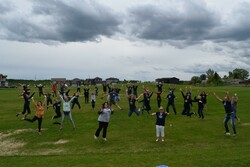 Dear Parents/Guardians,
On behalf of myself and all the CLES staff, I would like to "thank you" for another fantastic, but very "different" year!!  I appreciate your ongoing support during this "uncertain time"!  We have missed our "precious" students dearly!!!!!!!
Thank you for your involvement in your child/ren's education!!! Have a safe, fun-filled summer with your family!!! We are sending lots of love to you and your entire family!! Please take care, all the best and see you soon!!!
Love,
Mrs. McKale & CLES Staff