Back to all posts
Posted on
Happy Spring Break!!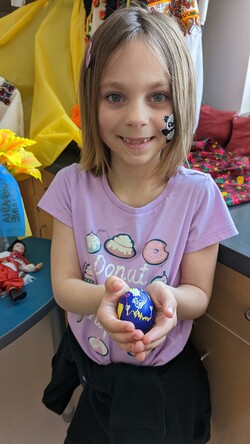 Dear CLES Families: Thank you for all of your support leading up to Spring Break!  From Ukrainian Egg volunteers to food bank donations, we appreciate all you do to help!  We hope you have a great break and we look forward to seeing everyone back on Tuesday, April 19th.
Here are a few announcements and reminders of upcoming events: 
No School for Kindergarten students on May 13
It seems like yesterday that our Kindergarten students walked into our school for the first time. It has been a pleasure watching them grow and learn over the last few months.  Now is the time of year when we start introducing next year's Kindergarten students and their parents to our school and help them prepare to make the transition.  As part of our introduction to Kindergarten, we will be holding an OPEN HOUSE on May 13th so that parents can bring their children to the school to see what Kindergarten is all about.  As a result, there will be NO SCHOOL for Kindergarten students only on May 13.  Classes will proceed as scheduled for the other students in our school.
Mom's Pantry
Our PAC is hosting a Mom's Pantry fundraiser until April 21st to raise funds to support year end activities.  You can order at www.momspantry.ca using group number 349481 and passcode 22300.
Class Photos
Class group photos and Kindergarten Graduation photos are on April 22nd.
Have a wonderful holiday,
the CLES Admin Team