Back to all posts
Posted on
Have an AMAZING summer!!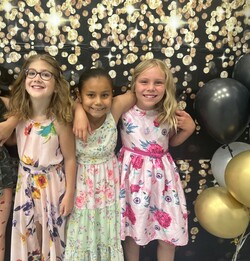 To our Grade 3 students moving on to Grade 4 at NHS, we are so proud of you ALL! We know you will continue to make a difference in your new school because you are awesome leaders, you are KIND, and you work so hard! We will miss you very much - come back and visit us!!
To our students and families who are moving away, we thank you for being a part of our CLES family - we wish you the best of luck in your new community!
Wishing everyone a wonderful summer break! We will see you soon!
Big Hugs from Mr. Vining, Mrs. Ogrodiuk-Whaley & Staff 
First day of school for K-3 students: Tuesday, September 5. 
CLES office will be reopen Tuesday, Aug. 22 @ 9am 
780-639-3107
cles@nlsd.ab.ca
*For inquiries during the summer, please call the NLPS office: 780-826-3145