Back to all posts
Posted on
Welcome to Kindergarten at CLES!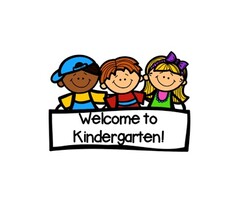 Welcome to Kindergarten!  We hope you enjoy our Kindergarten video!
We are so excited at CLES to offer full day Kindergarten!!!  Our Kindergarten program is half day, and has an Extensions program offered for the other half of the day to create a full day of programming!  Kindergarten will be taught by a certified teacher and is based on Alberta Education's Curriculum, while the Extensions program is provided by an Educational Assistant with meaningful play-based experiences guided by FLIGHT: Alberta's Early Learning and Care Framework. 
We can't wait to meet our new Kindergarten students in the fall. If you have any questions, please call our school 780-639-3107. We are open until June 26. For inquiries during the summer holidays, please contact our NLPS div office: 780-826-3145.
*Registration is now open for CLES Kindergarten! Please visit: https://www.nlpsab.ca/parents/registration
*Please use our Age Calculator to see if your child is eligible for Kindergarten.