Back to all posts
Posted on
CLES Kindergarten Video - Registration is Open!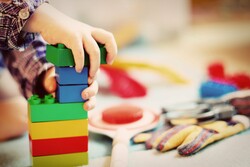 Dear Parents,
We are so excited to welcome next year's KINDERGARTEN KIDDOS to Cold Lake Elementary School! Here is a video introducing our Kindergarten program with a virtual tour of our school. If you have any questions about CLES Kindergarten or registration, please feel free to call (780) 639-3107 or email us at cles@nlsd.ab.ca ***We will be posting another video soon, answering your Kindergarten questions so please call or email us, thank you!!
Who Loves Our NEW Students????!!!!  The PRINCIPAL AND STAFF!!!
Love, Mrs. McKale
*Registration is now open for CLES Kindergarten! Please visit: https://www.nlpsab.ca/parents/registration
*Please use our Age Calculator to see if your child is eligible for Kindergarten.