Back to all posts
Posted on
Meet the Staff at CLES!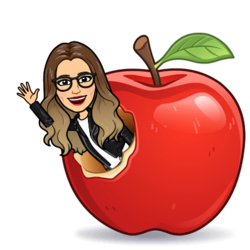 Dear CLES Families, 
We cannot wait to see all our students for the 2021-22 school year!! Take a peek at our CLES staff who are eager for school to start!!!  Meet the CLES STAFF - click here!
Teachers are back to school on Thursday and we are excited and busy getting ready for our AMAZING students arriving next week!!! This week and next week, teachers will be calling home to parents to introduce themselves, discuss your child and the "First Day of School" routine, plus answer your questions.  Thank you for your patience as we work hard to contact all 400+ students' families!!  Kindergarten teachers will also be calling all parents.
Some important CLES dates to remember:
Meet the Bus: CLES students taking the bus are invited to our school on Friday August 27 (9:30 or 1:00) where we will introduce new riders to taking the school bus. Students will meet a bus driver, get a tour of the bus, learn about bus rules and take a short bus ride. It is primarily for kindergarten students but any students who have not taken the bus are welcome! Registration is not required. All parents/guardians and students in grades 4-12 who are participating will need to wear a mask.
School Start Date For Grades 1-4 Students:
Wednesday, September 1st -School starts at 8:30am, ends at 3:15pm CLES Bell Times
Kindergarten:
Kindergarten individual interviews for each child and their parents: Sept.1 & 2
Teachers will call parents, so they can choose a 10-15 min time that works best to bring their child into the school, meet the teacher and see the classrooms!
-Staggered Entry Dates for Kindergarten: Sept. 3 & 7th (half of each class will attend school these days, teachers and parents will discuss when each child can attend)
 -Kindergarten Start For Every Student: Wednesday, Sept. 8th CLES Kindergarten Video!

Care to Learn Preschool:
-Preschool will be contacting parents who have registered children. Preschool Info

Out of School Care:
-Starts Sept. 1 Out of School Care Info

We will be sending out a more detailed message to CLES parents with important info and reminders - stay tuned to school messenger, CLES Facebook and our website for this message! See you soon!!