Back to all posts
Posted on
CLES School Clothing - Available All Year! Heartly Masks For Sale!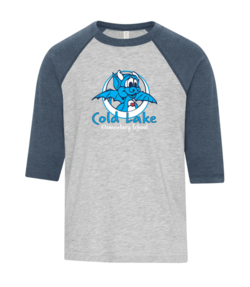 *We are very excited to be opening up a CLES School Clothing Order! All orders will be done online, at the CLES Online Store (courtesy of K3 Promotions in Cold Lake)!
Some things to note…
*No sizers available due to COVID restrictions. All items listed online have a size guide available to help you choose the best size!
*Clothing images, sizes, prices all available for each item!
*CLES Online Store will be open for clothing orders ALL YEAR! Last date to order clothing will be June 1st, 2021. 
* Youth and adult clothing is available! Items include: T-shirts, long sleeve shirts, baseball T's, hoodies and zip-up hoodies.
*CLES ball caps are available to purchase on School Cash Online (NOT the CLES Online Store). Watch for new CLES toques coming soon!
* Clothing orders should be complete within 2-3 weeks of ordering! K-3 will contact all parents when orders are ready to be picked up.
* CLES Masks available in youth and adult sizes - K3 will personalize all masks with a name label for an extra fee - youth (labeled inside the mask) adult (labeled on the outside).
Link for the CLES Online Store:
https://clesonlineapparel.itemorder.com/
Please contact the CLES office (780-639-3107) if you have any questions! Have a wonderful weekend!!