Back to all posts
Posted on
Warmest Thanks!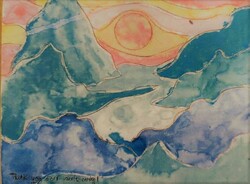 Dear CLES Families,
We had an incredible year with your children - one we will never forget!  Returning to school in 2021 with in-person classes, fieldtrips, guest speakers, and volunteers helped us make this year an incredible one for the CLES students.
For our students who continued with online learning, we thank you for working so hard; we applaud all our families for supporting your child with an educational experience that works for them.
We want to say a special thank you to our amazing teachers at CLES who work tirelessly to provide our students with dedicated support and the coolest lessons. They adore and encourage every child; we are in awe of each one of you.   
To our wonderful Support Staff - we thank you for everything you do to help our students learn and succeed and feel safe. 
Biggest hugs to our dedicated Parent Council (PAC) for volunteering their time to plan fantastic fundraisers and special events for our students. This year's WALK-A-Thon brought in $10,000!!!! These funds helped pay for fieldtrips, farewell gifts, and even a new speaker system for outdoor and indoor dances and presentations!
And finally - THANK YOU - for EVERYTHING you have done for your child to help make this year a success - packing lunches, home reading, keeping in touch with teachers, and volunteering when you could. We appreciate all of our CLES families!
We bid farewell to our Grade 3's and 4's heading off to Nelson Height next year. We will miss you all! 
Wishing you ALL a safe & happy summer holiday!
Yours truly,
Mr. Chris Vining - Principal
Mrs. Natalie Ogrodiuk-Whaley - Assistant Principal