Back to all posts
Posted on
October 2022 - Positive Mindset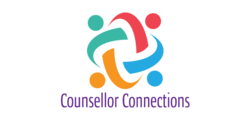 My name is Haley Reed and I have been the Student Advocacy Counsellor at Cold Lake Elementary for many, many years. I have a Bachelor of Social work degree and I am a Registered Social Worker. I have been working with Northern Lights School Division in a variety of roles since 2002. I love working with students, staff and parents. Outside of school, I love spending time with my family and camping in the summer. In my spare time I also enjoy reading and quilting.  
This month we are focusing on fostering a positive/growth mindset which will help us reduce stress and anxiety.  At Cold Lake Elementary we are teaching students about the importance of growth mindset and positive self talk and how it impacts our mindset. 
Here is some more information about fostering a positive mindset as well as some activities you may want to do with your children at home that complement what we are doing: 
Preston's Positive Thoughts - Read Aloud!
Finding it hard to start your day now that we're back to the school routine? How about making a DIY Positive Mindset jar. Decorate a jar and use the link below to access printable daily positive mindset affirmations. Cut out the ones you like and add them to your jar. Choose one every morning and let it be your family's mantra for the day. Positive Mindset Jar
How do you support your children in changing their language to create a more positive mindset? Print this Positive Mindset Poster! Have your children put it up in their bedroom, locker, or anywhere they may need a little reminder: Positive Mindset Poster
Additional Resources:
Growth Mindset vs Fixed Mindset: Parent Information
For more resources, check out the Positive Mindset page of the NLPS website.
If you would like to discuss how you can further foster a positive/growth mindset in your child, or for any counseling needs, please feel free to reach out to Mrs. Reed by contacting the school at 780-639-3107, or by email at haley.reed@nlsd.ab.ca