Back to all posts
Posted on
November 2022 - Healthy Relationships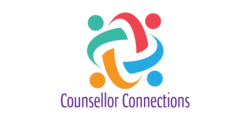 Thank you to all of the parents and guardians who tried our Positive Mindset activities from last month's blog. Cold Lake Elementary loves hearing about the things you are doing at home to support what your child is learning at school. 
For the month of November, Northern Lights School Division is focusing on building and maintaining healthy relationships. At Cold Lake Elementary we will be teaching the elementary students how to set up boundaries for healthy friendships by using the story "The Not-So-Friendly Friend", along with participating in some classroom activities. Here is a read aloud of the book, so you can continue discussions with your family at home: The Not so Friendly Friend
Here is some information about building or maintaining healthy relationships that you can incorporate into your discussions at home:
Print off this free poster so your child can have a visual of tips for making and keeping friends:
Tips for Making and Keeping Friends Poster
If you want some information on how to teach your child about healthy relationships, check out this website: How to Teach Children About Healthy Relationships. It is my thought that the following quote from the article, stresses the importance of not only teaching your children about healthy relationships, but also the importance of modeling for them what that looks like: "Relationships can have a huge impact on children and young people's lives; it's important to give them the tools they need to build healthy ones and recognize warning signs. Teaching about healthy relationships could decrease the levels of child exploitation and domestic abuse, and improve your students' wellbeing and futures" 
Looking for some ideas for building your family connections, check out the link below.
21 Family Bonding Activities to Strengthen Your Family's Connection
For more great resources, check out the Healthy Relationships page of the NLPS website.
If you would like to further discuss healthy relationships, or any counselling related matters, please feel free to contact me at the school at 780-639-3107, or by email at haley.reed@nlsd.ab.ca