Back to all posts
Posted on
February 2023 - Compassion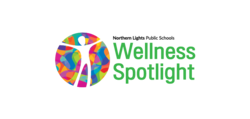 Thank you to all of the parents and guardians who tried out our activities last month. We love hearing about the things you do at home to support what your child is learning at school. We had lots of fun learning about self-care and how we can address stress and maintain a positive mindset. 
This month as a school we focused on Kindness. At school teachers have been talking with students about being kind to self, others and in the world around them. We recognized Pink Day on February 22. Students took part in a number of different activities in their classrooms. Our Kindergarten and Grade 1 had Ms. Jody, a Wellness Coach with Successful Families-Successful  Kids come in and she read the book " We are Kind '' By Monique Gray Smith and did an activity with the students to take home. I have been going to classes doing various activities focusing on kindness. 
Here are some links if  you would like to complement what we are doing at school:
Here is a resource for parents: Teaching Kids to Be Kind
If you would like to listen to the story We are Kind By Monique Gray Smith, here is a link to the author reading her book. When We Are Kind by Monique Gray Smith | Book Reading
Here is a quick video to practice emotional literacy using our sense of hearing:
Guess the Emotions: Feelings and Emotions - Guess the sounds! Fun quiz for kids.

60 Acts of Kindness for Kids to Do to Make the World a Better Place
For more resources, check out the Compassion page of the NLPS website.
If you would like me to connect with your child or your family, you can contact me at the school at 780-639-3107