Back to all posts
Posted on
March 2023 - Healthy Lifestyle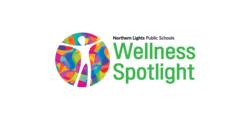 I hope in February you were able to spread kindness. Through the month students spread kindness throughout the school.  Students did a lot of fun activities with their classes for Pink Day!!! It was great to see the sea of pink in our building on February 22 as a way to bring awareness to a national anti-bullying initiative! 
In January, our focus was on self-care. This month's focus has been on living a healthy lifestyle. Living a healthy lifestyle includes getting enough quality sleep, eating a balanced diet, drinking lots of water, reducing screen time, and participating in regular physical activity, as well as personal hygiene and dental hygiene. 
Did you know?
Children ages 5-13 should be getting 9-11 hours of sleep, and children ages 14-17 should be getting 8-10 hours of sleep. 
Physical Activity: Children 5-11 should be having at least one hour of physical activity per day. More is better. Check out these links for more information. 
Fun Family Physical Activity Ideas
A Parent's Guide to Physical Activity for Kids.
For more resources, check out the Healthy Lifestyle page of the NLPS website.
If you would like me to connect with your child or your family, you can contact me at the school at 780-639-3107